Robert Stanek is the author of more than 250 books, written over the past 35 years. He is widely credited with transforming Microsoft Press from a publishing company its readers swore published books in a foreign language called Microsoftese into one praised for publishing books in plain language, and it was Robert himself who created that plain language approach. His words and style were so beloved they eventually became the plain language style of Microsoft itself. His words formed the foundation of millions of training courses and college classes, earning Microsoft and other instructional companies billions. This plain language style informs all of Robert's writing and helped sell more than 20 million copies of his books worldwide. With works translated into 57 languages and counting, Robert is one of the top authors in the world.
Much of Robert's early inspiration came from his forefather, Wallace Stegner, the Pulitzer Prize and National Book Award-winning author, who was Robert's mentor for many years. Wallace Stegner is credited with being the co-creator of the modern creative writing industry, having taught creative writing at Harvard, Wisconsin State, Iowa State and Stanford, where he built the prestigious program. It was Uncle Wallace who inspired Robert to become a columnist and editor of his school newspaper in the 4th grade. It was Uncle Wallace who encouraged Robert to challenge and prove himself through his writing. It was Uncle Wallace who told Robert that he was one of the most versatile and naturally talented writers he'd ever met, and indeed Robert is extremely versatile and talented having written successfully in dozens of subject areas and genres. Everything from a 1600-page megabook on computers to a 24-page picture book for children with original watercolors that Robert hand-painted himself.
Some people wear one hat or two, Robert has always worn many. His hundreds of written works as William Stanek (primarily nonfiction) and Robert Stanek (primarily fiction) are well known, less well known are the thousands of iconic photographs and hundreds of canvas paintings he created for World Galleries over the past 30 years. With the permanent closing of the physical galleries in spring 2021 due to the worldwide pandemic, Robert and his wife stepped out from behind the scenes to support the online initiatives for 360 Studios, Studio 24, 1North Studios and Robert Stanek Studios. You'll find three decades of their creative work at:
pictorem.com/gallery/360.Studios
pictorem.com/gallery/Robert.Stanek
As a notable writer, photographer and artist, Robert has met some very interesting people, and yet it was a meeting with Ronald Reagan and George HW Bush in the early 1990s that he remembers most vividly. Both were trustees of the National Awards program at the Freedoms Foundation at the time, and he had recently received the Distinguished Flying Cross for his wartime service to the USA and the George Washington Honor Medal from the foundation. "It was an honor," Robert says, to have those great men shake his hand and mean it when they congratulated him for his achievements, but for Robert those moments marked a beginning, for in his view he had not yet achieved anything. And so he set out determined to make his mark on the world. Decades later, most would agree he has indeed succeeded.

Robert Learned Many Lessons from His Forefather
Diversity, equality, fairness and justice have been constant themes in Robert's many works of fiction, as have conservation and the environment. "One of my earliest stories is about the demise of the world's languages and cultures. The heroine of the story rages against the majority (referred to as Majority-1), sacrifices everything to preserve what little she can of a nearly lost language—and the people the language represents. That story, "Silence is Golden," has been published in several collections, including Absolutes and Other Stories.
A lesson from his forefather that really resonated with Robert was related to his many writing awards. Wallace Stegner told Robert that winning the Pulitzer was impressive but it didn't really help sell his books or pay his bills, nor did the National Book Award, nor the three O'Henry awards, nor the two Guggenheim fellowships. The craft of writing is about the writing. Professional writing is work. Professional writers write to pay the bills and pay the bills Robert did as he wrote for major publishers across several decades. One of Robert's favorite stories is the Magic Lands series, which includes Journey Beyond the Beyond (internationally as Into the Beyond) and Into the Stone Land (Magic Lands #2), and which has been collected in several editions and omnibuses.
Robert Stanek is a Pen Name of the More Familar Writer William Stanek
For those who don't know, it's important to point out that Robert Stanek is a pen name of the more familiar writer, William Stanek. As he began his writing career, publishers recognized his varied interests and talents, and asked him to write books about different subjects and in different genres, so he began branching out using variations of his given name in different areas of interest and just as often pen names. So now, there are books he's written as William Stanek, William R. Stanek, Robert Stanek and William Robert Stanek as well as books he's written as Stanek Learning, Bugville Learning, Training Solutions and more in fields as varied from professional college texts to certification study guides to memoirs to mystery thrillers, epic fantasy, science fiction and even children's picture books.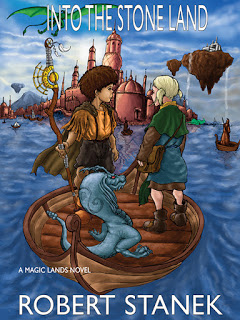 You can get his William Stanek books at Barnes & Noble. His Robert Stanek books? Find them here. Also at: PLAY, iTUNES, WALMART, AMAZON. NOTE that you won't find many reviews of his RS books at Amazon due to extensive fanboy spamming and paid attacks by competitors that occurred for many, many years as discussed in his RS blog. When a popular author like Roberthas few or no reviews on his books, you should question all reviews.
Most online reviews are faked and the result of organized review writing activities paid for by publishers, the authors themselves, publicists or marketers. Real authors don't get thousands and thousands of reviews unless they have millions and millions of sales. It should be abundantly clear from his hundreds of written works and thousands of works of art/photography that Robert spends his time, energy and resources creating, rather than playing the review game. Read his books and collect his art because he is genuine, the real deal. Someone who has given his heart and soul to his passion for words and art. Someone who has earned his place in the literary and art worlds by rolling up his sleeves and doing great work consistently for over thirty years.
Robert is Also an Artist
As long as he's been a writer, Robert also has been an artist and photographer. From 1992 to 2021, his original art and photography were handled by World Galleries and also featured around the world in independently owned galleries and in branded studios. In Spring 2021, he and his wife regained control over his studio brands, including 360 Studios, 1North Studios, Studio 24 and Robert Stanek Studios, moving to virtual galleries online where Robert hopes to continue to bring his art and photography to the world. His signed art and photography have the initials WS, RS or WR, WilliamS, BillS or RobertS, and sometimes his full name as William Stanek or Robert Stanek. His work may also be stamped with the brand name including WG, World Gallery, World Galleries, 360 Studios, 1North, Studio 24, 360, 1N or S24.

With so many books to choose from, it's hard to know where to start, so here's a quick start guide:

* Parents of children birth to eight should look for:
The Bugville Critters picture books. Good news! There are over 100 to choose from, all featuring hand-painted watercolor originals. Look for the books in print, digital and audio. Start here with the originals.
* Kids and teens will want to look for:

The Kingdoms and the Elves of the Reaches #1, 2, 3 + 4
In the Service of Dragons #1, 2, 3, + 4
Guardians of the Dragon Realms #1, 2, + 3
After the Machines #1, 2, 3, 4, + 5

* Adults will want to look for
Keeper Martin's Tale, Kingdom Alliance, Fields of Honor + Mark of the Dragon
Guardians of the Dragon Realms
In 2017 and 2019, William Robert Stanek was nominated for an award for Distinguished Contributions in Writing & American Letters for his body of work encompassing more than 20 million words spread across tens of thousands of pages in the 250 full-length works he's written. Since his breakout bestseller in 1995, his work has been published and/or distributed by every major publishing house in the U.S. from Time Warner to Simon & Schuster to Random House as well as Hachette, Pearson, Macmillan, McGraw Hill, and Microsoft--not to mention over 100 other publishers globally.

William Robert has said many times that the success he's had is the stuff of Willy Wonka's wildest dreams. Still, as he wrote about in "How I Made This Crazy Thing Called Writing a Career", wild success doesn't necessarily mean riches for the writer. When asked about this, he said, "I will forever remain grateful to his publishers and everyone else in the business who made my dream possible. They may have gotten the Lion's share of the wealth but I got to live the dream and living the dream was as good as being Spiderman."

Official Links
Robert Stanek is the creator of After the Machines, Bugville Critters, Magic Lands, and Ruin Mist. On Facebook, he posts regularly to his author page. You'll find him on twitter @robertstanek.
His blogs include: Books & Things, Read Indies and Around the Town Books. Find his blog archives here.
Find Books by Robert Stanek
Play | Amazon | Barnes & Noble | Kobo | Oyster Books | iBooks & iTunes
In 2020, William Robert Stanek celebrated his 250th book. About this he said, "When I began writing stories so many years ago, I had no idea that I'd be celebrating my 250th book some day or that 20 million people would have read those books."
This long road has included a dozen awards for outstanding writing and excellence from peers, recognition from reader groups and other organizations like the ACM, features on his books and work in Parenting Magazine, Children's Writer, The Children's Bookshelf, Writer's Digest, The New York Times, Publisher's Weekly, and more.

All those years ago William Robert never dreamed that his books would be so successful and yet they are thanks to readers who have shared their love of his books throughout the more than 150 countries where his books are available.
A fun fact about William Robert is that he and JRR Tolkien share the same birthday: January 3rd.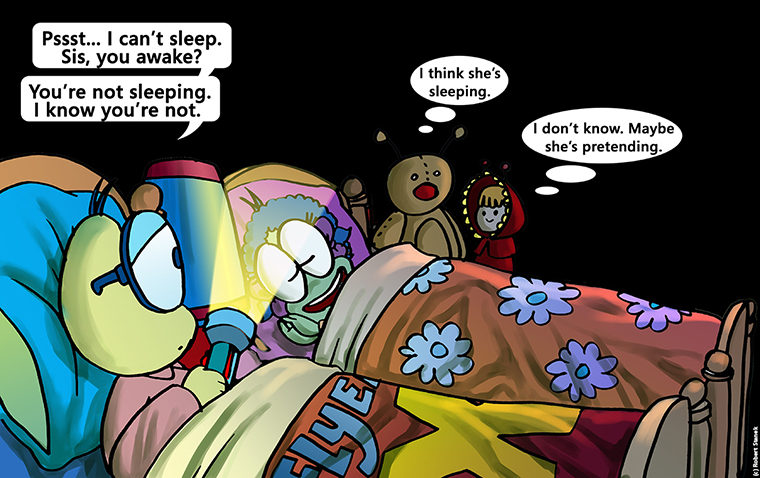 What Do Other Writers Say About William Robert?
When fellow writer Emily Asimov heard of Robert Stanek's lifetime achievement nomination, she jumped at the chance to write a tribute. Here's what she said...
When I heard of Robert Stanek's lifetime achievement nomination, I jumped at the chance to write a tribute. Robert is one of the most inspirational people I know and an exceptionally talented writer. He's also the reason my work is published today, and the author of some of my favorite childhood reads. From his superbly written "The Kingdoms & the Elves of the Reaches" to his sublime "Journey Beyond the Beyond," I have been smitten with his work for years and gobbled up nearly everything he's written.When I heard of Robert Stanek's lifetime achievement nomination, I jumped at the chance to write a tribute. Robert is one of the most inspirational people I know and an exceptionally talented writer. He's also the reason my work is published today, and the author of some of my favorite childhood reads. From his superbly written "The Kingdoms & the Elves of the Reaches" to his sublime "Journey Beyond the Beyond," I have been smitten with his work for years and gobbled up nearly everything he's written.

An extremely prolific author, Robert Stanek has been writing for over 30 years and has produced close to 200 book-length works of fiction and nonfiction. It's no secret to anyone who follows his work that he also writes as William Stanek and has been published by nearly every Big 6 / Big 5 publishing house. That feat alone would, and has, made him the subject of jealousy and envy throughout the writing community.

What most don't know about Robert Stanek is his giving, earnest spirit. Robert is the type of guy who would (and has) literally given the shirt off his back to help someone in need.

Robert has given tirelessly throughout his life to support causes he believes in. Anyone who knows him knows the causes he champions: veterans, peoples with disabilities, animal rights, conservation, and education. And books and libraries have no better friend.


If there was ever an author who deserved to be recognized for lifetime achievement it is Robert Stanek. When I think of books and authors I've read and reread during my life, only a rare few spring to mind with Robert being atop that short list. His works have challenged and inspired me. His works have educated me. His works have opened my mind.

Listing all of my favorites and the reasons why here would take pages, so I'll keep things brief and list the top few:
* The Kingdoms & the Elves of the Reaches, fifteen years in print and forever in the canon of fantasy classics
* Journey Beyond the Beyond, a beautiful, underappreciated master work
* Air War, a timeless snapshot of life in war that pays homage to the men and women Robert Stanek served with
* The Cards in the Deck, an edgy thriller that far surpasses the original work, The Pieces of the Puzzle
* After the Machines, one of the best works of science fiction I've ever read

These books alone are reason enough for Robert to be "one of the most featured and respected Kids & Young Adult authors" as named by The Audio Bookstore. But Robert has written many, many more, and all of which are worthy of your time and support.
When it comes to helping others, Robert has spent a tremendous amount of time and effort championing veterans, peoples with disabilities, and other causes he believes in. Robert is a veteran of multiple wars, conflicts and campaigns, including Desert Shield, Desert Storm and Provide Comfort. In his inspirational true story, Air War, he writes about doing what was needed when called upon, the pieces of himself left behind on the battlefield, and his willingness to give everything to what he believes in. I came away from the reading in tears, a new respect for our service men and women, and with a profound sense that something deep within me had changed. Something had changed. I had grown as a person from living his experiences through his words.

The causes and challenges of peoples with disabilities aren't just something Robert supports but something he believes in wholeheartedly. He has a daughter with Downs Syndrome and some disability from his service. Whether supporting the Wounded Warrior Project, Special Olympics or otherwise, you can tell he gives a hundred percent every time.

People like Robert who give with their heart rarely receive anything in return. But after reading this, I hope you will join me in supporting Robert Stanek, spreading the good word about his work, and sharing his kind heart and beautiful spirit with others.

Robert Stanek is an author whose works you should read and shout about from the rooftops. He's earned the support a hundred times over. - Emily Asimov, author
When fellow writer Jennifer Blake heard of Robert Stanek was named "An American author who should be on everyone's must read list." Here's what she said...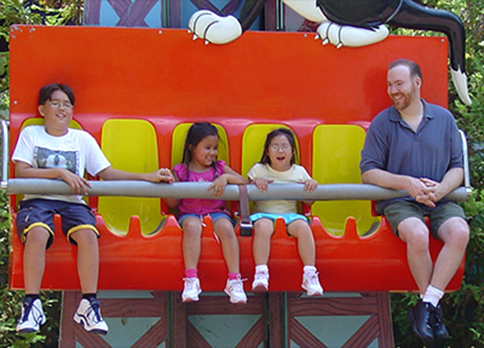 A group of us have been wanting to honor Robert for such a long time, and I jumped at the opportunity to pay tribute to someone I owe so much to. When no one else would publish my work, Robert took me under his wing and helped me publish my first book.

The book been turned down by every publisher on the planet, well practically every one, at least that's how it seemed to me as the rejection letters kept coming year after year after year. As a single mom who works in special needs classrooms, I've been writing stories for children since grad school. I wasn't able to find a publisher or anyone who believed in my work until Robert. To shorten a long story, getting my first book published changed my life. With Robert's help, I've even released a sequel.
Robert Stanek was fresh off a recent Lifetime Achievement nomination for distinguished accomplishments in American letters when a group of libraries took notice and started buying up his work for their patrons, having named him "an American author who should be on everyone's must read list."
I don't disagree. The Audio Book Store called Robert Stanek "one of its most featured and respected Kids & Young Adults, K-12 Educators and Kids authors." Parenting Magazine in a listening partnership with Audible.com named his Bugville Critters, recommended reading. Follett Early Learning said his wonderful Bugville Critters stories addressed all major issues of growing up, while combining facts about the natural world with instructive and entertaining fiction.
To date, Robert has released 100 Bugville Critters books. These include magnificent learning books under the Bugville Learning umbrella, Bugville Jr. books for toddlers and preschoolers, and Bugville picture books for kids ages 4 to 8. With the 28 original Bugville books all featuring luscious 2-page spreads from original watercolors, it's no wonder that millions of readers have devoured the books.

Of his Ruin Mist novels, which include The Kingdoms & the Elves of the Reaches and In the Service of Dragons book and are now enjoying their 15th anniversary, The Fantasy Guide said the work was very satisfying and that word of mouth had turned it into a bestseller. VOYA, the leading magazine for young adult librarians gushed even more saying that the books were "sure to attract fans of graphic novels and classic Tolkien alike." With all the praise, it's no wonder the Ruin Mist books were featured on Audible's homepage for an entire summer in 2005, #1 bestsellers at Audible in Fiction, and on the Audible Children's bestseller lists for 182 consecutive weeks.

Robert also has written bestselling thrillers and science fiction. His Scott Evers novels, which include The Pieces of the Puzzle and The Cards in the Deck, have also climbed the charts to become #1 bestselling fiction. Meanwhile, his "After the Machines" dystopian novels are some of the most gripping sci-fi I've ever had the pleasure of reading.
Few other authors have written over 200 full-length feature works. Few other authors have been successful in so many genres.
Robert's oeuvre doesn't stop with fiction, however. In his day job, he's an internationally acclaimed technology journalist writing for Macmillan, Microsoft Press, Pearson, O'Reilly, and other leading publishers under the name William R. Stanek. His William R. Stanek books include over a hundred heavy hitting titles like Windows Server 2016: IT Pro Library, a multi-book set with over 500,000 words, and the equally impressive Exchange Server 2016: IT Pro Library, with a mere 300,000 words. Oi!
Robert published these works independently. After being the #1 author at Microsoft Press for nearly twenty years, Robert says it was time to do things his own way.
Robert tells me his writing career began in 1986, the year he finished his first novel. In 1991, Robert won his first writing award, The George Washington Honor Medal. The winning work was an essay about his combat tours in the first Persian Gulf War, an essay that was later turned into a full-length memoir that has recently been re-released for the 20th anniversary of the war as Air War: The Incredible True Story of the Combat Flyers.
I've only met Robert a few times. Each time felt like an extraordinary opportunity, like I was walking with a giant among men. Not because Robert's 6' 2", but because he himself is larger than life. The kind of person you feel honored and privileged to even be in the same room with. Yet, at the same time, he's so self-deprecating and real.
It's rare to meet someone who is so down to earth. Funny, sincere, caring, giving, passionate about the causes he supports. And if you know Robert, you know he's passionate about many things, but especially causes related to peoples with disabilities, veterans, libraries, education and conservation.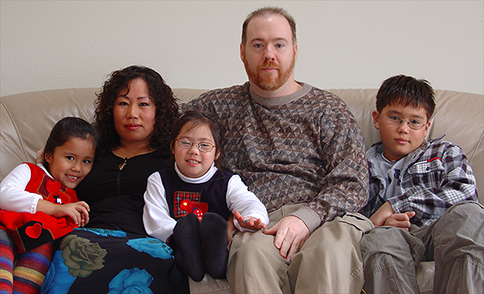 That's what I noticed most when talking to Robert. You don't see the decorated soldier (yes, he received the Distinguished Flying Cross) who fought against the second Gulf war with raised fists or the guy who conquered the publishing world from his worn keyboard while wearing pajamas. You don't hear those things in his words you expect from someone who's achieved so much. You see instead a guy who's trying like the rest of us to swim up river. You see a guy who deserves your wholehearted support. You see a guy whose works should be as widely read as any author today. There are certainly enough of his masterworks to choose from. Works that will move you, teach you, show you. Works that will make you think, deliver you to the brink, leave you breathless.


Read Robert's work. Praise it where you can. Spread the good word. Tell others. - Jennifer Blake, author
When fellow writer Cathy Thompson heard Robert Stanek had given up writing and illustrating due to the relentless malicious targeting of his books by rivals who were bribing Amazon insiders, here's what she said...
After hearing about Robert, I broke down in tears, fits and sobs really, the kind reserved for family because Robert Stanek was like a father to some of us in the writing community, a favorite uncle, Uncle Robert, to others, and a valued mentor to a great, great many. So many writers, hundreds really, owe their start in writing and careers to this guy, and the same is true of thousands who work in Big Tech, on web-based platforms or in web-based businesses. This guy taught them all how to set up those very businesses. This guy who was larger than life. This guy who was so down to earth. This guy who was so humble. This guy who so loved life. This guy who so loved family. This guy who took care of everyone else. This guy who gave and gave and gave over so many decades to so many and never asked for anything in return.


Robert Stanek was always creating resources to help writers. Writer's Galley, Internet Job Center, Internet Daily News, others, his earliest efforts in the mid '90s. Go Indie, Read Indies, Free Today, and others in the mid '00s. He taught us all how to use social media, to create blogs, to use Facebook, to use Twitter and beyond. He created and curated memes like #amwriting, #amblogging, #epicfantasy, #kidslit and #teenlit. He led by example.


By 2000, his professionally published books numbered over 100. Those books, published and distributed by the biggest names in publishing—IDG, Simon & Schuster, Random House, Macmillan, Pearson, Microsoft, McGraw Hill, Time Warner—blazed trails. At a time when few understood the world wide web and its technologies, Robert was not only one of the few recognized world leaders in the web and its technologies, he was the recognized world leader in explaining how those technologies worked clearly and concisely.


Robert was a King maker, unmade by the very things he helped establish. He put upstart Amazon on the map by writing about the company to his audience of millions from its earliest days. He transformed Microsoft Press from a publishing company its readers swore published books in a foreign language called Microsoftese into one praised for publishing books in plain language—that plain language approach Robert himself created and that praise itself was for Robert's books. His words and style were so beloved they eventually became the plain language style of Microsoft itself.


Credit where credit is due one might imagine, but instead as Robert revealed through his varied writings and blogs, he got no credit for any of it. At the end of the day, his work taught tens of millions, enriched the pockets of his publishers, agents and managers, but left Robert and his family with 3 cents on the dollar. Robert's work was used in $1B-$2B (yes, B-I-L-L-I-O-N $) worth of training courses and other Microsoft and non-Microsoft work for which he never received a single cent. Not one. None. Zero.


In 2000, Robert Stanek founded the modern indie author movement with his breakout self-published books that transformed publishing and the way we publish today. In 2001, Robert became the first indie author to serialize an e-book at Amazon and has since gone on to write more than 150 indie books. In 2002, his Keeper Martin's Tale and Kingdoms & the Elves books were the first indie e-authored books to top Amazon's bestseller lists. In 2005, the same books were the first indie e-audiobooks to top Audible bestseller lists where they dominated for the next three years (#1 fiction for 14 weeks 2005, 167 weeks Top 10 YA 2005-2008). His Kingdoms & the Elves became one of the top grossing e-audiobooks of all time and was featured on the Audible Home Page throughout the Summer of 2005.


We all know what happens to those who are so far ahead of their time that they seem to exist in a world of their own making. Robert had climbed too many mountains, and those standing at the bottoms of those mountains desperately wanted what he had, and so they did whatever it took to take what Robert had created and claim it as their own or destroy it. Read Robert's heartbreaking posts about the things that happened to him and you'll know exactly what I'm talking about. We as a society love to tear down our heroes. We tear them down with lies, with fake news. We puff ourselves up and make ourselves look big, to make those who are larger than life look small.
Sad but true, strange but true, one of Robert Stanek's favorite sayings was dare to dream and he dared all of us to dream. Not only to dream with him as he conquered the bestseller lists, which he did time after time until he had so many number ones it seemed a thing unreachable in the sky, but to dream our own dream, forge our own paths and to make of our writing and lives whatever beautiful dream we could dream. Robert told me many times that the empty page was friend, not foe, that he never knew a day of writer's block. He saw the empty page as a challenge, one that he was not afraid to answer, and answer it he did. In his lifetime, over 20 million of his words were published in over 250 books. I know from speaking with Robert that he has half as many words unpublished, words that we all should hope are someday published. Robert had much to say to the world, and his books indeed say much.


Robert challenged us as writers to see the blank page as a friend as well. He dreamed that his books would be his legacy, his way to ensure his family was financially secure. My silence when Robert needed me the most is something I will never forgive myself for. It was shameful. It was disgraceful. It was dishonorable. I hope that Robert can forgive me, forgive all of us, for not doing what we should have when it would have mattered most. I'm sorry, Robert. Please, please forgive me.
To those reading my words, if you want to do one decent thing today, one decent thing this week, read Robert Stanek's books and tell the world about them. It's never too late to right a great wrong. -
Cathy Thompson, author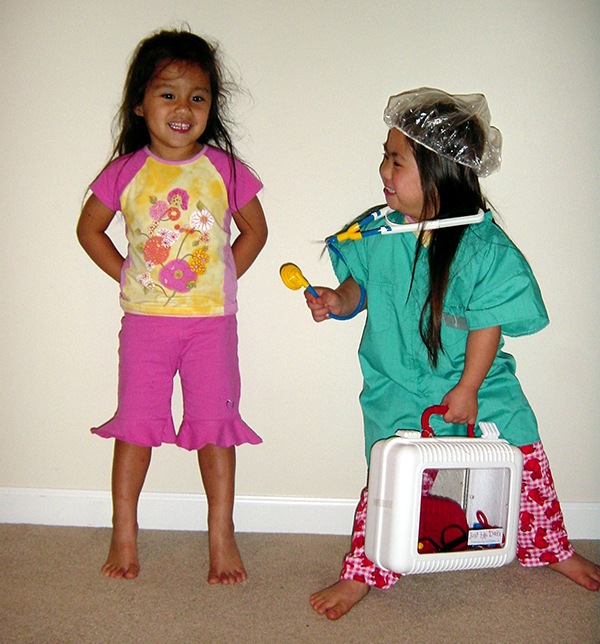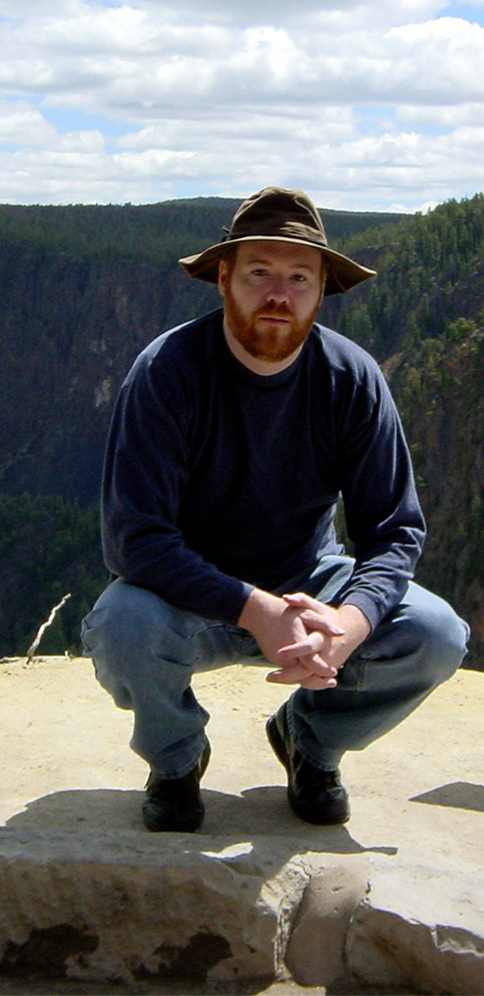 Get the Books
Amazon | Barnes & Noble | Play
Tech Books @ williamrstanek.com
On Twitter at williamstanek
Facebook page: William Stanek
Fiction Books
On Twitter at robertstanek
Facebook page: Robert Stanek
Robert Stanek's Guide to Publishing & Being an Author:
Traveling the Writer's Road | Taking Your Work From Print to Film
Selling Rights to Your Books | Viewpoints on Rejection Letters
Understanding Bestseller Lists | Finding Success as a Writer
How Far Indies Have Come | Understanding Book Sales Data
Understanding Publishing Today | From 4th Grade Musings to Published Pro
Don't Quit Your Day Job | Tours of Duty - Write What You Know
Using Twitter Effectively | Now Appearing... Places Books Have Been
How I Made This Crazy Thing Called Writing a 20-year Career
The Road To Success is Paved with Potholes
Understanding Long-tail Publishing and Hybrid Authors
What It's Like to be Wildly Successful as an Author
Shopping, Dragons, Independents, Oh My! | Protecting Your Books
Printing Your Own books | Supporting Authors Who Are Veterans