[ RMC | Kingdoms | Dragons | Battle for Ruin Mist | BLOG | Close-up | Guide Books ]
Welcome to the Official Web Site of Author Robert Stanek.
The #1 bestselling Ruin Mist books are celebrating their 20th Anniversary.
Translated into 57 languages, Robert Stanek's books have sold 20 million copies worldwide.

Robert Stanek is the author of more than 250 books, written over the past 35 years. He is widely credited with transforming Microsoft Press from a publishing company its readers swore published books in a foreign language called Microsoftese into one praised for publishing books in plain language, and it was Robert himself who created that plain language approach. His words and style were so beloved they eventually became the plain language style of Microsoft itself. His words formed the foundation of millions of training courses and college classes, earning Microsoft and other instructional companies billions. This plain language style informs all of Robert's writing and helped sell more than 20 million copies of his books worldwide. With works translated into 57 languages and counting, Robert is one of the top authors in the world.
Much of Robert's early inspiration came from his forefather, Wallace Stegner, the Pulitzer Prize and National Book Award-winning author, who was Robert's mentor for many years. Wallace Stegner is credited with being the co-creator of the modern creative writing industry, having taught creative writing at Harvard, Wisconsin State, Iowa State and Stanford, where he built the prestigious program. It was Uncle Wallace who inspired Robert to become a columnist and editor of his school newspaper in the 4th grade. It was Uncle Wallace who encouraged Robert to challenge and prove himself through his writing. It was Uncle Wallace who told Robert that he was one of the most versatile and naturally talented writers he'd ever met, and indeed Robert is extremely versatile and talented having written successfully in dozens of subject areas and genres. Everything from a 1600-page megabook on computers to a 24-page picture book for children with original watercolors that Robert hand-painted himself.
Diversity, equality, fairness and justice have been constant themes in Robert's many works of fiction, as have conservation and the environment. Robert was asked recently if he was so passionate about #diversity, #equality, #fairness, #justice and all the other things we was writing about in his essays why has he been silent? Where was his social commentary 5 years ago, 10 years ago, 15 years ago. Or is this something he decided to speak up about just now? His reply, "Have you actually read any of my books? Have you actually listened to anything my books have to say? Have you actually listened to anything I've been saying?"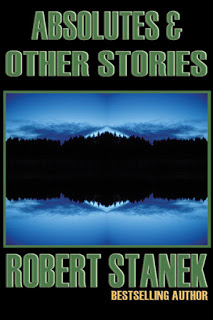 "I'm not speaking out 'just now' or because it's convenient, I've been speaking out my whole life. This is a fight of a lifetime that I hope is resolved in my lifetime. The best way to end inequality, racism, discrimination, injustice and all the other things that sicken our world worse than any pandemic is to shine a light on them, to keep shining a light on them even where there seems to be no hope. And so, I have shined a light, I have continued to shine a light even though I knew I may never be heard."

"One of my earliest stories, written in the 1980s, is about the demise of native, indigenous and other peoples and the compounded tragedy that their languages are lost with them. The heroine of the story rages against the white majority (referred to as Majority-1), sacrifices her life, her husband, even her children to preserve what little she can of a nearly lost language—and the people the language represents. That story speaks to the futility of this lifetime fight that I recognized even as a young man, and yet the heroine fights. She fights because she cannot rightly do otherwise."


That story has been published in several collections, including Absolutes and Other Stories. The original version of that story ended with the scientific facts about the demise of native, indigenous and other peoples and their languages. The title of the story speaks to yet another factor that compounds the tragedy: Silence. Silence is death. Silence is complicity. That title being: "Silence is Golden."

Robert was also asked recently how come none of your books feature People of Color. His response, "Have you actually read any of my books?" FACT: Over 120 of Robert Stanek's books feature People of Color. Of these, one of his favorites is the Magic Lands series, which includes Journey Beyond the Beyond (Intl as Into the Beyond) and Into the Stone Land (Magic Lands #2), and which has been collected in several editions and omnibuses.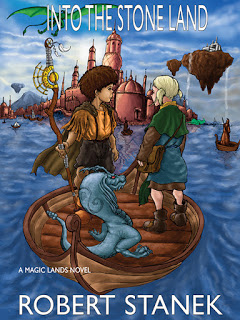 Magic Lands is an allegory for our modern world. The main character, Ray, is a POC, who must battle with stigma, racism and the perceptions of those around him as much as the wild elements and incredible dangers of his homeland.

FACT: The critters in over 100 Bugville Critters, Bugville Learning, Bugville Jr books represent the diverse peoples of our world. Robert wrote the books as bedtime stories for his own children because they weren't represented in picture books. He wrote the books to show everything he wanted to see in the world and everything he wanted them to see in the world. His wife and children are POC.

FACT: Robert really was asked by white publishing to remove #Diversity and #POC from his Bugville Critters Buster Bee books. Thus focusing only on the Bee family. Yes, Robert really did refuse and publish independently.


FACT: Robert really was asked by white publishing to remove #Diversity and #POC from his Bugville Critters Lass Ladybug books. Thus focusing only on the Ladybug family. Yes, he really did refuse and publish independently.

Yes, he really was told that Lass Ladybug's mother should be married to another ladybug. Thus, not having the perception of interracial marriage. Yes, he really did refuse and publish independently.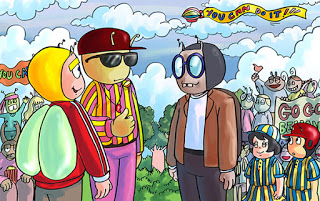 Robert also told white publishing it was not perception at all, it was a point of actual fact. White Mrs. Ladybug was married to a black man, that black man was also Mayor of Bugville.
Years ago Robert could've easily removed POC from his books as white publishing wanted him to, and he could've easily cashed the six- and seven-figure checks for the rest of his life because that's what was offered, but he chose not to. Not only because it was morally wrong and reprehensible to him, but because what would he be saying to his children, to the world, if he did so. He'd rather the few read his work, than his work to represent something he do not believe in.
A lesson from his forefather that really resonated with Robert was related to his many writing awards. Wallace Stegner told Robert that winning the Pulitzer was impressive but it didn't really help sell his books or pay his bills, nor did the National Book Award, nor the three O'Henry awards, nor the two Guggenheim fellowships. The craft of writing is about the writing. Professional writing is work. Professional writers write to pay the bills and pay the bills Robert did as he wrote for major publishers across several decades.
With so many books to choose from, it's hard to know where to start, so here's a quick start guide:

* Parents of children birth to eight should look for:
The Bugville Critters picture books. Good news! There are over 100 to choose from, all featuring hand-painted watercolor originals. Look for the books in print, digital and audio. Start here with the originals.
* Kids and teens will want to look for:

The Kingdoms and the Elves of the Reaches #1, 2, 3 + 4
In the Service of Dragons #1, 2, 3, + 4
Guardians of the Dragon Realms #1, 2, + 3
After the Machines #1, 2, 3, 4, + 5

Magic Lands #1 + 2
* Adults will want to look for
The Pieces of the Puzzle + The Cards in the Deck
This Mortal Coil
Air War
Keeper Martin's Tale, Kingdom Alliance, Fields of Honor + Mark of the Dragon
A Daughter of Kings, Dragons of the Hundred Worlds + Guardians of the Dragon Realms
Robert Stanek is the creator of After the Machines, Bugville Critters, Magic Lands, and Ruin Mist. On Facebook, he posts regularly to his author page. You'll find him on twitter @robertstanek.
His blogs include: Books & Things, Read Indies and Around the Town Books. Find his blog archives here.
Find Books by Robert Stanek
Play | Amazon | Barnes & Noble | Kobo | Oyster Books | iBooks & iTunes